Suppliers of high quality Balau hardwood decking in the UK
Call us now on 01183 733363
WHAT IS BALAU?
Balau is a brown, yellow/brown or red/brown timber with interlocked grain, and a fine and even texture.
The wood is cut from forests in South East Asia. The timber has a natural durability and will gradually weather over time to a silver-grey colour. Balau timber is durable, with a typical usable lifespan of between 20 and 30 years.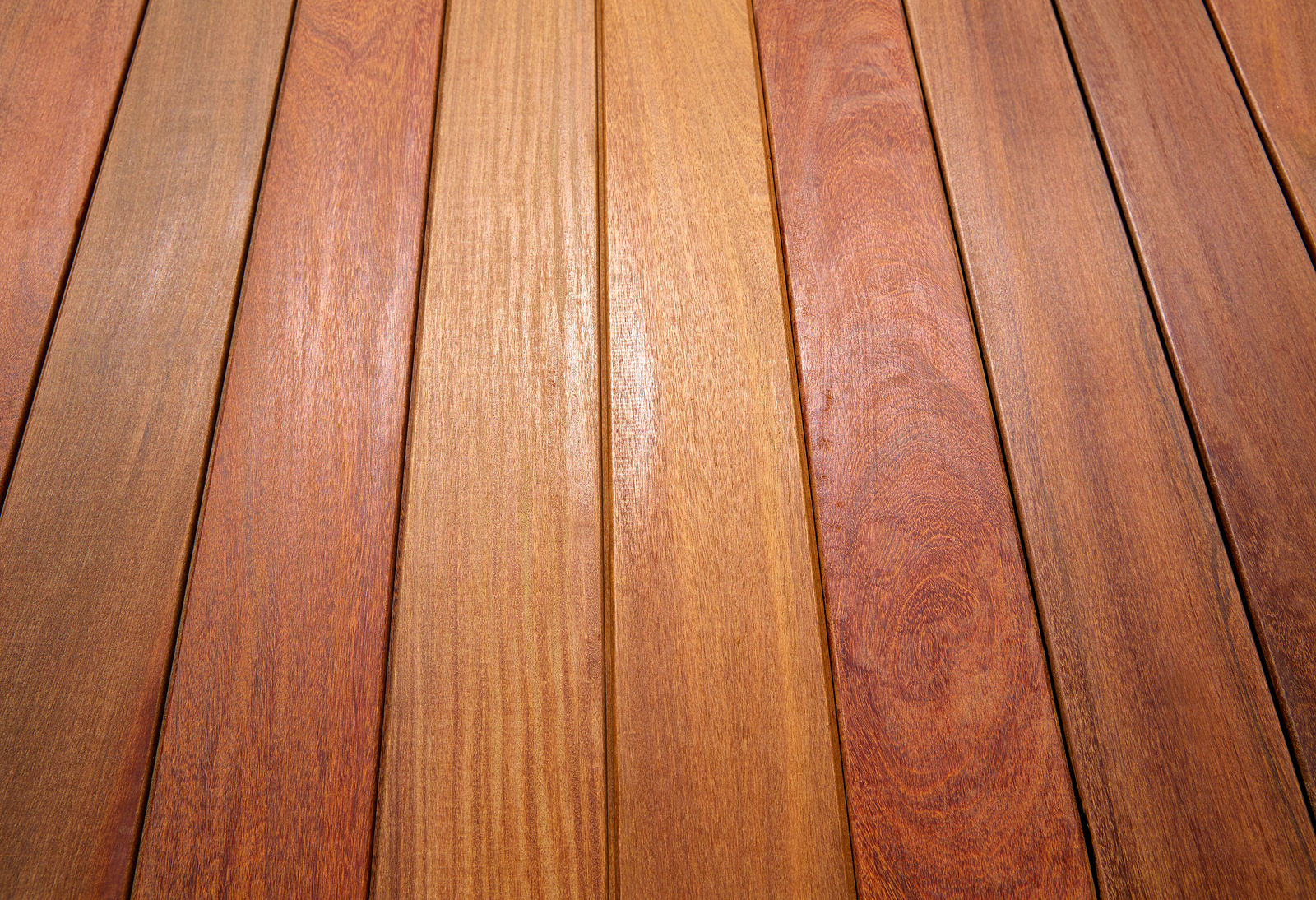 An Affordable Luxury
All Balau decking orders are provided on a 15 day turnaround.
Balau Decking
(145mm x 21mm)
Smooth Grooved
£6.40 per linear metre
Balau Decking
(94mm x 19mm)
Smooth Readed
£3.20 per linear metre
Please note, if you are looking for different sizes in any of our decking then please contact us. All prices quoted above are excluding VAT.
Contemporary Decking
We can provide a wide range of high quality, contemporary styled decking with nationwide delivery throughout the UK.
If you are looking to carry out some garden improvements and want to introduce a durable, long-lasting decking then look no further. All of our tropical hardwoods are sustainably sourced from the highest quality suppliers so you can rest assured there will be no issues once the product arrives on-site.
All of our orders are provided with a guaranteed 15 day turnaround so you know exactly when to expect your fencing – no more delays waiting around and chasing suppliers!
Contact us today for a no obligation quote on your hardwood decking.
Did you know?
Yellow Balau (also known as Bangkirai) is obtained from trees of the Shorea species of Southeast Asia. It is used not only for decking but for things such as structural timber, flooring, shipbuilding and barrels.
Did you know?
Tropical hardwood is extremely resistant to rot, fire, and insects.
Did you know?
Hardwood decking and fencing, if treated correctly, will last for at least 50 years. Soft wood decking if treated correctly will last up to 15 years.