Suppliers of Q
uality Black Sawn Timber Cladding
Call us now on 01183 733363
Black Sawn Timber Cladding
Our Black Painted Sawn Timber Cladding is ideal if you want a traditional barn-like finish for your property as well as exceptional weather protection.
Our boards are cut into two tapered boards that overlap when fitted, similar to roof tiles, to give that traditional featheredge finish.
The boards are kiln-dried to reduce moisture, which is ideal for external cladding. Once cut, these boards are vacuum coated with a primer, which provides long-term protection against weather decay, insect, and fungal attack.
The boards are then coated with black paint to achieve the desired dense opaque finish. The boards are given coats of paint both on the outside and inside. The life expectancy of this cladding is a minimum of 15 years but can be much longer than that if looked after.
An Affordable Luxury
Black Sawn Timber Cladding:


24mm x 7mm by 1.75m long

£4.40 a linear metre (plus VAT & Delivery)
Please note, if you are looking for custom sized cladding profiles then please get in touch.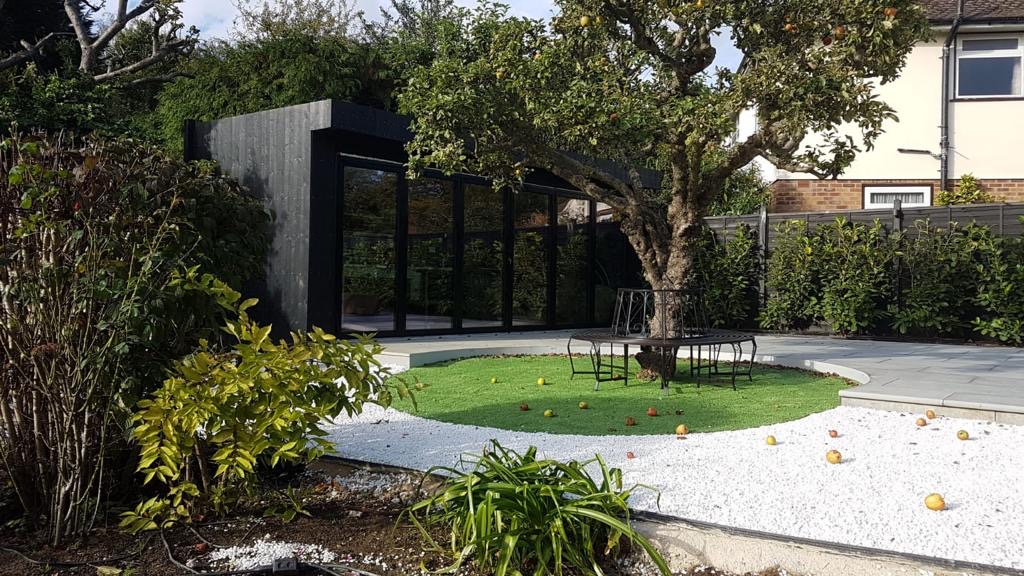 Contemporary Cladding
We can provide a wide range of high quality, contemporary-styled cladding for our customers in the UK.
If you are looking to carry out some home improvements and want to introduce Black Sawn Timber Cladding then look no further. All of our woods are sustainably sourced from the highest quality suppliers so you can rest assured there will be no issues once the product arrives on site.
All of our orders are provided with a guaranteed turnaround of 15 days so you know exactly when to expect your cladding – no more waiting around & chasing suppliers!
Contact us today for a no-obligation quote.
Did you know?
Soft timbers come from trees that are conifers meaning that their leaves are usually needle-shaped instead of broad like hard timber tree leaves.
Did you know?
Softwood makes up around 80% of the world's production of lumber
Did you know?
Softwood decking if treated correctly will last up to 15 years and beyond.