Suppliers of Q
uality Cedar Wood Cladding
Call us now on 01183 733363
Western Red Cedar Cladding
Here at The Timber Merchants we believe cladding to be one of the best environmentally friendly materials that achieves a beautiful look for your building, whether contemporary or traditional.
Using timber cladding for building projects is becoming increasingly popular amongst architects and designers for both domestic properties, and larger commercial building projects.
Why Cedar Cladding?
Cedar cladding has a typically smooth and silky texture with a strong distinctive smell which is most obvious when the wood has been freshly cut.
Western Red Cedar One of the lightest commercially available timbers and is a very popular choice for timber cladding.
The popularity of cedar cladding is due to its durability, beauty and stability. Cedar cladding can be left untreated yet will stay straight and last for many years. The lack of resin within the cedar wood also makes it the ideal choice for painting and staining if desired.
Western Red Cedar grows abundantly in the Northwest of America and on the Pacific coast of Western Canada.
All of our cedar cladding is sourced from sustainable, quality suppliers.
Please click below for further information about our new Siberian Larch and Dura Cladding ranges.
An Affordable Luxury
Western Red Cedar TG and V and other profiles:


19mm x 144mm by 1.8m long

£5.50 a linear metre
Western Red Cedar Cladding:

19mm x 144mm by 2.1m and longer

£5.95 a linear metre
Western Red Cedar Cladding:


19mm x 94mm by 1.8m long

£3.50 a linear metre
Western Red Cedar Cladding:


19mm x 94mm by 2.1m and longer

£3.90 a linear metre
All prices quoted exclude VAT. Please note, if you are looking for custom sized cladding profiles then please get in touch.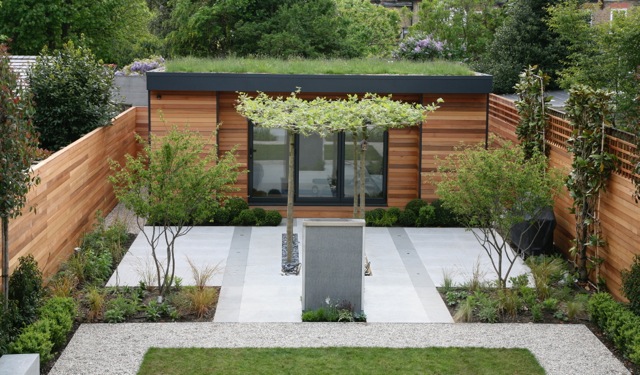 Contemporary Cladding
We can provide a wide range of high quality, contemporary styled hardwood cladding for our customers in the UK.
If you are looking to carry out some home improvements and want to introduce tropical timber cladding then look no further. All of our tropical hardwoods are sustainably sourced from the highest quality suppliers so you can rest assured there will be no issues once the product arrives on site.
All of our orders are provided with a guaranteed turnaround of 15 days so you know exactly when to expect your cladding – no more waiting around & chasing suppliers!
Contact us today for a no obligation quote.
Did you know?
Cedar wood doesn't swell, shrink or distort to the extent of comparable lumber, even under drastic changes in temperature or humidity.
Did you know?
Tropical hardwood is extremely resistant to rot, fire, and insects.
Did you know?
Hardwood decking and fencing, if treated correctly, will last for at least 50 years. Soft wood decking if treated correctly will last up to 15 years.