Suppliers of modern tropical and hardwood decking in the UK
Call us now on 01183 733363 / 07732718438
DECKING
Here at The Timber Merchants we believe your decking is a vital part of a landscape, it has such an important influence on the look and practicality of your garden and your choice of wood is always the finishing touch. We can provide hardwood and composite decking to give your outside space a long-lasting modern look.
Looking to add tropical timber decking to your outdoor living space? Just let us know and we will be happy to provide a quote.
Products we supply:
Oak decking in a range of sizes
Tropical hardwood Balau and Iroko decking
Composite IPE, Duradek and Smart Board decking
Why hardwood decking? If treated correctly, will last for at least 50 years vs. 15 years with soft wood.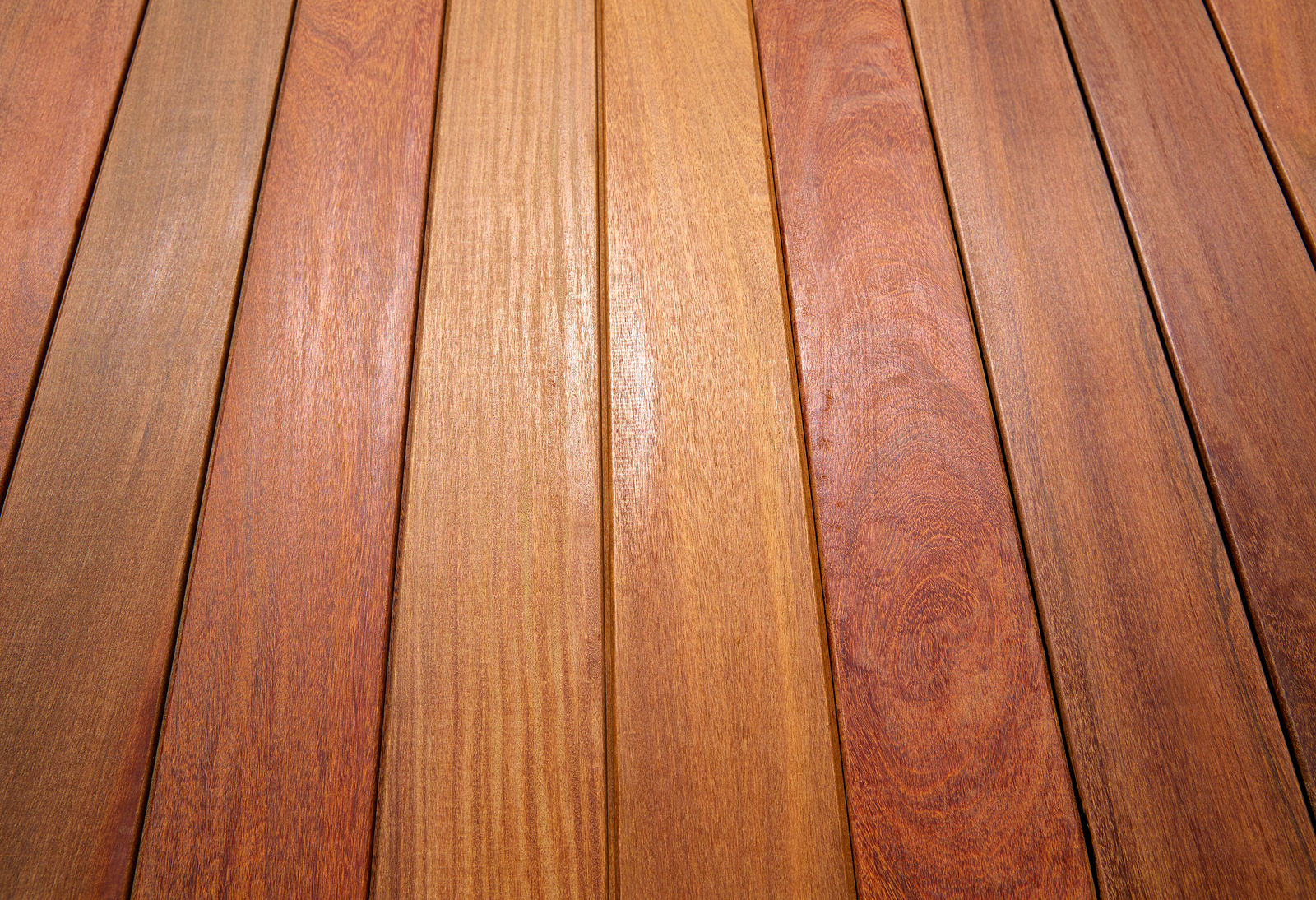 An Affordable Luxury
All orders are provided on a 15 day turnaround.
Balau Decking Smooth / Grooved (145mm x 21mm)£4.95 per linear metre Balau Decking Smooth / Grooved (90mm x 19mm)£2.40 per linear metre Iroko Decking Smooth (140mm x 21mm)£6.50 per linear metre Iroko Decking (120mm x 20mm)£5.60 per linear metre Oak Decking (140mm x 20mm – other sizes available)£5.50 per linear metre IPE Decking (145mm x 21mm)£8.15 per linear metre Composite IPE Decking (146mm x 20mm)£11.40 per linear metre Composite Duradek (146mm x 20mm)£11.40 (Solid colour of choice) Composite Duradek (146mm x 20mm)£7.50 (Non-solid colour of choice) SmartBoard Composite Decking (Solid – 138mm x 20mm)£10.10 per linear metre
Please note, if you are looking for different sizes in any of our decking then please contact us. All prices quoted above are excluding VAT.
Contemporary Decking
We can provide a wide range of high quality, contemporary styled decking with nationwide delivery throughout the UK.
If you are looking to carry out some garden improvements and want to introduce a durable, long-lasting decking then look no further. All of our tropical hardwoods are sustainably sourced from the highest quality suppliers so you can rest assured there will be no issues once the product arrives on-site.
All of our orders are provided with a guaranteed 15 day turnaround so you know exactly when to expect your fencing – no more delays waiting around and chasing suppliers!
Contact us today for a no obligation quote on your hardwood decking.
Did you know?
Cedar wood doesn't swell, shrink or distort to the extent of comparable lumber, even under drastic changes in temperature or humidity.
Did you know?
Tropical hardwood is extremely resistant to rot, fire, and insects.
Did you know?
Hardwood decking and fencing, if treated correctly, will last for at least 50 years. Soft wood decking if treated correctly will last up to 15 years.